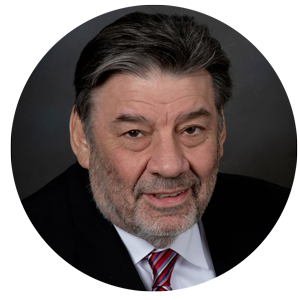 Dan Beaulieu is considered one of the industry's top marketing and sales experts, perhaps the strongest and most focused strategist, with well over 40+ years of experience. That experience began when Dan served as the top sales executive in three major printed circuit board fabrication companies including Maine Electronics, General Circuits and Automated Systems Inc.
20 years ago, Dan co-founded D.B. Management Group with the goal of helping printed circuit board companies not just survive but thrive in the ever-changing global market. During the past 20 years he has worked with almost 200 companies, including Prototron Circuits, Sierra Circuits, Compeq, Eltek, American Standard Circuits, Hunter Technology, and Taiyo America.
He is always available to work with clients on their marketing communication and image literature needs. His specialty is helping companies increase their sales with strategies and tactics, niche definition, marketing communication plans and managing, measuring and motivating sales forces.
Having worked with independent sales reps for many years, Mr. Beaulieu is particularly well suited for helping companies develop successful and profitable relationships with their reps.
Mr. Beaulieu is also a well-known, industry writer and columnist, having written sales and marketing columns for Circuitree, Printed Circuit Design and Fabrication, U.S. Tech and Printed Circuit News, Modern PCB and now primarily I-Connect007, for which he has written over 645 weekly editions of his very popular column It's Only Common Sense.
Mr. Beaulieu has dedicated his entire professional career to helping companies succeed. He has been especially focused and passionate about helping board shops enhance their professional and technical image through sales and marketing.  Dan feels that most companies in this industry have a sales and marketing executive who spends 99.9% of his time on sales and .1% of his time on marketing and likes to say:
"My job is to help companies be better. To show them how to do a better job with their sales, their marketing, their branding, and their overall image. I am completely dedicated to doing whatever it takes to make the printed circuit board the highly regarded and respected technology it deserves to be."