Located in the heart of Chicagoland's PCB center in Elk Grove Village, Illinois, Sunrise Electronics builds some of the most sophisticated PCB products in the industry—and they build them fast. From 2-mil lines and spaces to sub 3-mil holes, to boards with special materials and metal-backed boards, this father and son, Ashok and Jigar, and their team can do it. In fact, there is little they cannot do. As Ashok told me, "When we have to 'no bid' a job I'll keep the data and try to build the board until I get it right, and then I'll call the customer back and tell him that we want to now bid. This has gotten us a lot of business since the customer has limited choices anyway, so he gives us a shot."
I had been hearing about this company for many years, so when Ashok asked me to come and see them for myself, I jumped at the chance. It was one of the most amazing plant tours that I've been on in a long time. I wanted to know more, so we sat down and had a chat.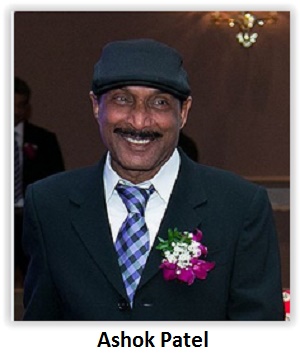 Dan: Ashok, please tell me a little bit about the history of the company.
Ashok: We founded the company in 1997 with the intention of doing exactly what we are doing now, which was to build boards quickly for people. I knew there was a great demand for prototype boards, especially high-tech boards. The company I was working with at the time wanted mostly production from larger companies and did not want to do business with smaller companies. I saw many benefits that someone could get if they were willing to work with those smaller companies, especially when they wanted technology that I knew not a lot of people could do. So we started this company and it has been successful from day one.
Dan: Tell me about what you can do in terms of the technology.
Ashok: We obviously can build your run-of-the-mill, 2−8 layer boards with 5-mil trace/space, but we are able to build product down to 1.5-mil trace/space as well and are continuously pushing the limits of design. A lot of times customers will come to us with a design that may have been shot down by another vendor due to certain design constraints; we view our relationship as a working partnership, and we work together to build a product that others may not be able to. We are willing to invest the time and money so that we can experiment and learn what is preventing us from being able to build it rather than decline the opportunity.
Jigar: We have really enhanced our capabilities on metal-core products as well. Aside from building the typical single-sided aluminum we also build 2-layer aluminum/copper core boards in many ways, one of which is to build it with the metal substrate in between the two copper layers and isolating vias from the metal to prevent shorting.
Dan: Can you give me some insight into your capabilities?
Jigar:   Our specialty is and always will be quick-turn fabrication. Generally, our standard lead time is three days, so work is always flowing through the shop quickly and efficiently, allowing us to accommodate incoming quick-turn work regularly. We have later cutoff times than others in the industry. If someone comes to us at 11:00 a.m. and asks us to fab a 2-layer board and it needs to ship that evening, we will be able to do that. We typically have 2−3 orders like this on a daily basis, which are "same-day turn." Can we do a 4−layer in a same day turn? Yes, but obviously that requires an early start and is contingent upon data.
Dan: You do rigid, flex and rigid-flex, metal-backed and special materials, right?
Ashok: Yes, we can build flex/rigid-flex.
Dan: I know you guys are doing a lot of cutting edge work. Tell me where you think technology is going today and in the future.
Ashok: Products these days are getting smaller and smaller, which is proven by the designs we are quoting and building. I see a greater need for more dense boards where 4/4 trace/space is the norm and 1/1or 2/2 is right around the corner. Nano technology comes to mind as well in the coming years.
Dan: Where do you rate Sunrise in terms of technology?
Jigar: I believe we sit at the top right next to the big guys. We have all the pieces in place, not only with regard to equipment, but also with our personnel.
Dan: Now let's talk about quality. What are your qualifications and registrations?
Ashok: We have ISO and ITAR certs. We are not certified to Mil-Spec but can build to these certifications and on certain time-sensitive projects we have received waivers to build these products. We are a perfect fit for those who are looking at doing engineering and development builds. We work very closely with our customers and proof of concept and pushing the limits and capabilities of build in order to develop new processes and technologies. Since our lead-times are so short, it allows clients to develop proof of concept sooner and get product to market quicker.
Dan: What makes Sunrise stand out?
Jigar: The fact that we work very closely on product development and deliver 12−48 hour turns on a daily basis helps us help our clients execute more quickly than the rest. We value each of our clients and treat them as our partners. Nothing is more fulfilling than helping them grow their business, which is why a majority of our work comes from referrals. We truly believe in picking up the phone and calling, versus emails, as that adds the personal touch and service goes beyond just building a product. We always like to go that extra mile.
Dan: I know you work with a lot of new product development engineers. Can you talk about that and about the R&D work that you guys do?
Ashok: We have in the past had RFQs that we had to 'no bid' because our comfort level with the build was not quite there. However, instead of no bidding and forgetting about it we actually take the files and internally begin building the board to develop to the processes needed to build that type of product in the future. This is done at our own expense, but we learn from it and see value in the expenditure.
Dan: I love that. So you actually do this on your own dime?
Ashok: Yes, absolutely. Look, these people need these boards, they need this technology so we try to provide it to them if we can.
Dan: I know from our tour that you have invested in some new equipment lately. Can you tell us about that?
Jigar: We have made quite a few expenditures in the past year, adding the new Lenz driller/router, which allows us to drill and rout with 0.0005" accuracy. We purchased a via-fill and planarization machine, the Camtek gryphon soldermask/silk printer, and a brand new flying probe tester. We upgraded our AOI systems as well and in the near future we plan to add a pulse plating line. Our expenditures are not only limited to equipment; we have also spent money on personnel—it is very important to have the right people. You are only as good as the people you work with and there is great value in having the correct staff.  We also expanded our facility by acquiring another 10,000 sq. ft. building to expand our drilling and lamination department. Between our main and second building, we operate under a total of 28,000 sq. ft.
Dan: Let's talk about your customers. What types of companies as customers are you best suited to work for?
Ashok: We have a wide variety of customers we work with and quite a few brokers as well, from small mom and pop shops and students to fortune 500 companies. We have built boards for Amazon, Facebook, Google, Tesla, Intel, Ford and many more.
Dan: What are your plans for the future? Where do you want to go from here?
Ashok: We obviously want to grow just like anyone does, but not at the expense of our existing customer base. We don't want to be that company that grows at the expense of losing clients due to neglect.
Dan: Where do you want to be in five years?
Ashok: We would like to increase our sales another 20–30% but also want to continually stay ahead of the technology curve.
Dan: What market do you compete in?
Jigar:  We compete in the quick-turn prototype market, but our standard lead times and price points are less than the competition.
Dan: What are the challenges for competing in that market?
Jigar: We address the challenges for this market by expanding and adding the equipment and personnel. More shops are vying for quick-turn now but they still cannot do it in the fashion that we do. We just received a 2-layer order right now at 11:30 a.m. and we plan on shipping it tonight, in less than 10 hours.
Dan: What do you consider good service?
Jigar: Service is everything, and it is the backbone of Sunrise. One of the main reasons that we are growing is due to our service. We make ourselves accessible always, which the client appreciates. I have clients that are on the West Coast, two hours behind us and have plenty of options locally to get product from, but they come to us because we are always there to service their needs. We are old school in that sense but it is more than an order for us; it is about making sure our clients succeed.
Dan: What do you think your customers are looking for when it comes to service?
Ashok: Plain and simple they want that accessibility to the right person no matter the time and day, especially when it comes to quick turn. We are always there to respond to any needs whether it is good or bad. Let's be honest, it is manufacturing and not everything always runs flawlessly, but we won't hide from our mistakes either. Also, even if it isn't our mistake, we view our relationship as a partnership and will work with the client on resolving the issue even if it means sharing the expense.
Dan: How do you get the word out?
Ashok:  Honestly we have no marketing mechanism—our website is outdated and we don't really have a dedicated sales team. A lot of our business has been word of mouth—we let our work do the marketing for us. Marketing is something that we are going to be focusing on in the next twelve months.
Dan: In order to stay at the top of the technology ladder you have to invest in the future. What are your plans for investments in the near future?
Ashok: We would like to get a laser drill/router and add pulse rectifier plating. Both pieces of equipment complement each other; we can drill smaller vias than 6 mil and the pulse rectifier helps us plate these holes. Also the laser router will help greatly with routing of the flex boards. These investments will prepare us for the higher end market in building more dense boards. One of our goals is to get to nano technology and get more comfortable with sub 3/3 lines and spaces.
Dan: Finally, what are your thoughts of our industry?
Ashok:  From when I first started to now the industry has shrunk considerably and a lot of work has been shifted overseas, but technology is continually evolving and the need for R&D will always exist. Our future, as our past has been, is based on providing our customers with high technology, quick-turn products. We'll do that by investing in the right people and equipment to keep us ahead of the technology and service curve.
Dan: I appreciate you taking all of this time to talk with me.
Ashok: My pleasure, Dan.
Jigar: Same here, Dan.
For more information, go to www.sunrisepcb.com.
Dan Beaulieu is a 30-year PCB industry veteran, and sales and marketing expert and writer who has contributed to numerous industry publications, on topics ranging from sales and marketing, to board shop performance.