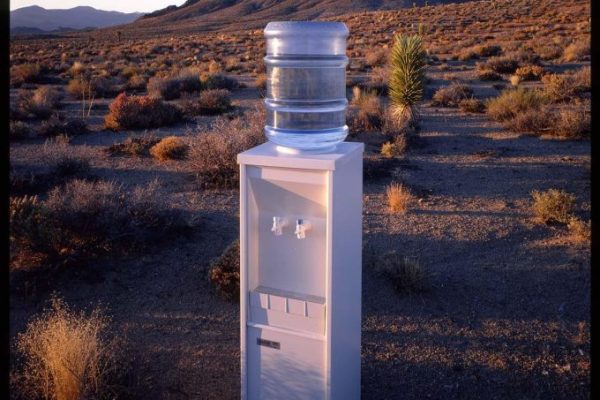 A survey I read recently said that 76% of the companies they polled admitted that it is now easier than ever to switch vendors. Yikes! And I believe it. I know that our own industry has become very dynamic. Now more than ever our customers are open to making changes. The bad news is that this puts us in jeopardy of losing our own customers; but the good news is that it gives all of us the opportunity to attract and gain new customers as well. It's the wild west out there when it comes to customer acquisition.
So, after mulling this over for a while, I did what I always do when I am faced with a business challenge: I did some research on what was the best way to do both things. Keep the customers we have and then attract new customers.
I found several good books on this subject. Two of them are by Shep Hyken, one of my favorite business authors when it comes to customer service and beyond. Today I want to talk about his one book called The Cult of the Customer: Create an Amazing Customer Experience that Turns Satisfied Customers into Customer Evangelists, which is especially appropriate for what I was looking for. It's a great read for those of you who are truly dedicated to increasing your commitment to customer acquisition, customer retention, and customer loyalty.
In his book, Mr. Hyken spends a great deal of time helping you to focus on things like defining your company. Deciding exactly what business you're in and exactly who your customer is and what she wants.
Here from the book is a checklist of what true "cult of the customer" companies do to make sure that great customer service is always at the forefront of everything these companies do.
Here is that check list:
The organization has created a simple and clear vision – a brand promise or mantra.

All employees understand and are able to repeat the mantra

The company is hiring right, promoting right and training right.

Employee training is not an afterthought, and it does not focus solely on product or service details. Training in the soft skills is included, and a separate and comprehensive training regimen focuses on fulfilling the brand promise to customers.

The organization continuously assesses itself by surveying employees and customers.

Everyone wants to improve. Business as usual is not good enough.

Members of the company commit to improving the experience for employees as well as the customers.

The organization is moving toward being customer-focused, rather than operations-focused.

Both employees and customers know where they are supposed to be focused.

Both employees and customers

like

where they are supposed to be going.
And allow me to add a few of my own:
Employee care is as important as customer care. What you invest in your employees will come back tenfold when it comes to the way they treat your customers.

Look for successes to exemplify that what you are doing is working. And if you really are doing it right you will have successes to celebrate. Remember that old saw that says "success begets success" is true. Winners after winning enough start thinking and acting like winners./

Cherish the customer compliments. If you do an excellent job servicing, nay, delighting your customers, they will come back at you with compliments. Make a big deal of these compliments they stand for a true tangible evidence of you  delighting your customers.

Create what Mr. Hyken calls "Magic Moments" Using his definition, a magic moment "is any positive contact with the organization that a customer or employee experiences. At its best  a moment of magic is amazing." It represents walking or running that extra mile to make sure that the customer is delighted at what you have done for him.

Find underwhelmed customers and wow them. This can apply to your customers or someone else's customers. You can  always be certain that if a new potential customer has agreed to talk to you, to have a meeting with you he is looking for something better than he is getting now. That is your opportunity. Your time to shine.

Create a new customer audition plan, From the first order, show them how great you are to work with. Create a new customer audition plan where you make sure that they are so wowed by your products and services and most importantly customers care and will stick around for the second and their order and then if you are truly a cult of the customer company, you will have them for life.
Remember how hard it is to find a good customer. Everything you have to go through to even get in front of that customer. Keep that in your mind at all times once you have the opportunity and the privilege to serve that company so well that you will grow with them for years to come. It's only common sense