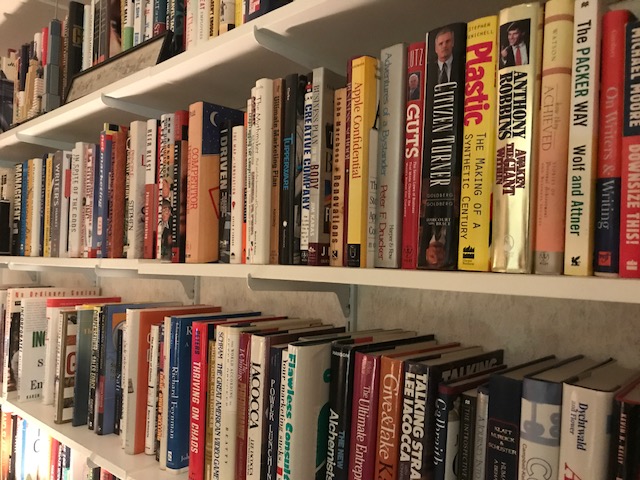 We are all so busy running our businesses that we seldom have time to do what really needs to be done to move our businesses forward, to take them from "good to great" to use that old but true cliché.
I know that all of my friends who own board shops are always so occupied keeping their heads above water that they seldom have time to do the things that would make their companies thrive, the things that could put them head and shoulders over the competition.
Look, I know we are all busy, I know that running a board shop or any business for that matter is much more difficult today than it has ever been, but please take the time to not only read these five things we should be doing them but try to make it a point to spend some designated time doing them. And if you do that, if you make it a regular practice to spend time working on these five things you will in the end become the outstanding company you truly deserve to be.
Be an entrepreneur, spend time thinking about how you can change your company to better serve your customers. If you are a bare board shop then add design services, if you are a contract manufacturer add bare board services and offer the entire package. Just think how powerful it would be if you could take a project from schematic to assembly in one event, just think how much more powerful it would be if you could do it in less than a week! Think about that and figure out how to get it done. But that's only one idea, there are many more out there. Spend some time thinking this way, explore the possibilities, and learn to say "yes" to them.
Super customer service. I don't just mean the normal reactive customer service that we all practice. I mean setting aside some time every single week to sit with your team and brain storm looking for ways to service your customers better than they have ever been serviced before, better than you ever have and better than your competition ever has. Be the LL Bean of the industry.
Sparking your sales team. I mean really get them excited. Lately sales people have been the whipping boys of our industry. They are often the ones being blamed for lack of business. Let me ask you what is the point of that? You want your sales people out there feeling like super men and super women, you want them feeling invincible. Come up with ways to get the very best you can from them. Remember that a great manager is one who leads his team to greatness.
Spend time with your insides sales/customer service people. These people are the face of your company. In the end, they are the final force determining what your customers think of your company. Spend time with them. Work with them to find ways to help them be the best they can be because in the end, your company is only as good as your customer service people. Find ways to get them excited about coming to work every day. Empower them, give them some financial parameters to use to satisfy your customers. Help them to be the customer service giants that you want them to be. Hell, make them want to be the customer service giants that you want them to be.
Look to the future. That's right, lift your head up, get your nose away from that grindstone long enough to take a cold clear look towards the future. Do all that you can to define the future and most importantly your place in that future. As the old saying goes if "you don't determine your future someone else will". Study the future, read everything you can from the trendsetters, listen to your customers and you sales people let them help you put an educated and informed ear to the ground to determine to the best of your ability what the future will be like. The develop your company's strategy that will best take advantage of that future. Yes, it's a great time to start thinking about tomorrow.
And one more thing, remember under promise and over deliver, and that is innovate, lead your people to think like innovators. Hold regular sessions where you study everything you do and work on making it better. Look at the way everyone in your industry does things and strive to do it better. I guarantee that if you and your team spend just one hour a week working on how you can do things better, you will in the end do things better.
I know there are only so many hours in the work day. And I know that we are all busy. But spending time doing these six things with the right attitude and dedication will take your company a long way up that road to perfection. It's only common sense.