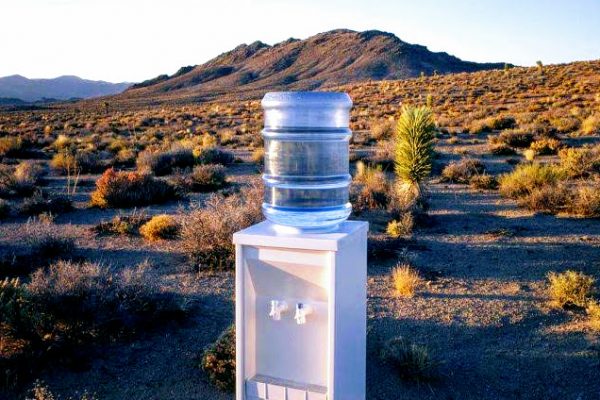 Nothing new here. As all of us know, the biggest challenge facing any business today, regardless of your industry, is the lack of good, qualified people. And an even bigger challenge than that is finding people to lead the people we do already have on board.
There are just not enough good leaders today. Notice I did not say managers, I expressly said "leaders." And, there is a huge difference. Managers, well, manage people while leaders not only manage people but most importantly inspire them as well. 
A great leader creates a clear and concise vision of where the company is going and where her team is going. They spend a lot of time, in fact most of their time, with their team helping them to see the vision and then helping and inspiring them to do their best to help achieve that mission.
Great leaders inspire.
Great leaders create visions. 
Great leaders motivate their team to go the extra mile.
Great leaders show the way step by step.
Great leaders are great teachers and mentors.
Great leaders create a circle of trust with their team.
Great leaders have high values and pass those values on to their team.
Great leaders create passion in their team.
Great leaders attract the best people.
Great leaders bring out the best in the people they lead.
Great leaders create great leaders.
And that's the thing I want to talk about today, developing great leaders.
Just as it has become more difficult to find good people it is that much more difficult to find good leaders. To meet those challenges companies have been forced to develop their own. To develop them organically which in the end is the best way to go. 
As I have mentioned a number of times in these columns, I have been looking for ways to help companies with their labor challenges. I have been watching webinars and reading books on the subject of creating great teams through great leadership by people much smarter than me. 
While on that search I have read at least six books on the subject of leadership and then I came across a very good book on the subject by industry guru John Maxwell. His book is titled Great Leaders Ask Great Questions, published by Center Street Publishers. I came across this excellent section on how to develop leaders. 
The following guidelines (In my own words) were inspired by John Maxwell's book.
Make sure you mentor people who want to grow, who want to become leaders. Remember not everyone does. You have to look for the special ones, the hungry ones, the ambitious ones who want to get to the next level. Often it is up to you as their leader to find these qualities in them. And don't be surprised if you have to convince them that they have what it takes to be a great leader.

Identify their strengths. By observing them you can discover what they are good at, what makes them outstanding, even if they themselves don't see it. Your job is to help them identify their potential and believe in that potential. Show them why they have potential. Indicate to them what you see in them that causes you to feel they have what it takes to be a great leader.

Mentor them to success. Don't just train them, mentor them. Give them the opportunities to practice their skills. This is important. They need practical experience, and on the job real life experiences to develop their leadership skills.

Coach and encourage them to improve. Many of us have been lucky enough in our careers to have mentors who helped us achieve our own potential. They have helped us on our own career paths. Remember how good that felt, well sometimes if might not have felt that great while it was happening, sometimes with a good and honest mentor the lessons could be hard to take. But looking back to that time we can now see why they did what they did and how we benefited from their mentorship. Remember those lessons as you apply them in turn to the potential leaders you are now mentoring. You are now becoming a significant contributor to their own career journey.

Keep increasing their responsibilities. As your work with them starts giving them more responsibility on your own team and in the company as well. You might be helping to develop a leader who has skills that will fit better on another company team and that's okay. Every company cannot have enough great leaders.

Share  your own experiences. Be generous in telling them your own story and highlighting the things that helped you along the way. Be open, honest, and sincere in all of your conversations with the leaders you are developing. And most of all be encouraging.
If you have not noticed there is a distinct trend towards humanism in the workplace as well as in society. New books have been written about this trend in the past six months. Tom Peters new book is called Excellence Now: Extreme Humanism. It's a new day out there folks, and the better we treat one another the better we will all function. It's only common sense