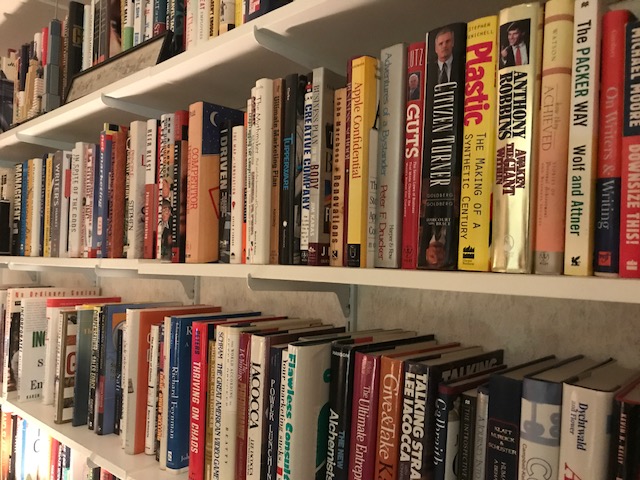 Well it's the season to give thanks, and one of the things I am most thankful for this year, is that Seth Godin has a new book out. Full disclosure, I am an unabashed fan of this guy Godin, every time I read one of his books, I find myself taking hundreds of notes on the good ideas that he gives me. Every time I am stuck for an idea for a column, I take one of Old Seth's books down from my back shelf and scan it, until I find an idea I can steal for a new column.  
This is the guy who invented permission marketing, Seth is the person who inspired all things different, unique and innovative when it comes to sales and marketing. And he is the one who leads the way, when it comes to guiding all of us who make our living in marketing into the future. The first time I learned about "tribes" was from Seth Godin, and the first time I realized that the best way to get things done was to do them rather than spending tie analyzing the consequences was from Seth Godin. Okay, so by now you get it. I think that Seth Godin is absolutely the "go to" guy when it comes to sales and marketing, and thus when a new Godin missive hits the book store it's "go to" school time!
This new one is titled appropriately enough "This Is Marketing": You Can't be Seen Until You Learn to See", and in it he talks about the new marketing for the 21st century. The book came out last week, Tuesday, November 13th, and I have already read it twice. Well, I read it first on my Amazon Fire, and then this week listened to it via my Audible copy, and I also plan to buy the hard print copy of the book so that I can mark it up to high heaven.
So, by now you must be ready for a few tidbits from the book, so I'll start with this one.
From the book: "Smallest available market: Every good customer gets you another one. Dead-end customers aren't worth the trouble. Silent customers, jealous customers, people who think you need to be kept a secret (aren't worth spending time on).  Your best customers become your new salespeople. Your work to change culture thrives when the word spreads, and if you want the word to spread you need to build something that works better when it gets spread. This creates the positive cycle you're seeking. The one that makes change happen."
Godin goes on to explain that it is better to market to a smaller audience of raving fans, than a larger audience of ho hums. In our business this translates to selling what you do best and market to those who really want what you do best. In our world today, only 300,000 books sold makes a best-seller, consider our population and you quickly realize what a small percentage of readers make a best-seller, and the same applies to other businesses. If you have a company with annual sales of $10 million and you want to grow to $13 million then the surest bet is to market to the same kind of customer that makes up your basic business. Your "raving fans" as Godin likes to call them. Whatever you are doing right for these fans to make them rave, do it some more to 30% more fans and you will be a success. Okay, if you still don't get it, it's this…simply do what you do best, nothing more nothing less, just more of the same, that's all there is to it.
Here is one from the book I really love: "Don't change your ads when your tired of them.  Don't change them when your employees are tired of them. Don't even change them when your friends are tired of them. Change them when your accountant is tired of them." Seth explains that there is a very significant gap between when you get bored with our ads (message, story, slogan) and when people get the message. You have to stick with your message long after you are bored with it. After all you are the seller not the customer…so who are you to judge? You're not buying your stuff. Get it?
And okay, I can't resist, just one more from the book, and this could be my favorite: "'Cheap is another way to say 'scared'. Unless you've found an extraordinary way to deliver your service or product, racing to be the cheapest probably means that you're not investing sufficiently in change. When you're the cheapest, you're not promising change, you're promising the same, but cheaper. The race to the bottom is tempting, because nothing is easier to sell than cheaper. It requires no new calculations, or deep thinking, on the part of your customer. It's not cultural or emotional. It' simply cheaper. Low price is the last refuge of a marketer who has run out of generous ideas."
In other words when you have nothing much to sell…sell it cheap. Ugh! Get out there and buy this one, buy two and give one to a friend. It's only common sense.
To get the book:
This is Marketing: You Can't be Seen Until You Learn to See
By Seth Godin
Copy right 2018 by Published by Portfolio Penguin books
Available on Amazon