Free money! Come and get it!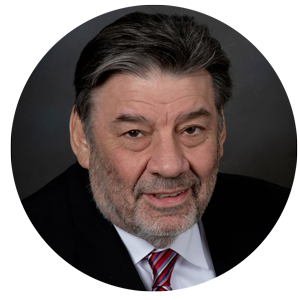 It's been a while since I talked about TAA (Trade Adjustment Assistance), so I thought it might be a great time to remind everyone of what TAA actually is and what it can do for you. Now in this time of Chinese Tariffs people, many of our customers are looking for some good domestic solutions for their electronics needs. That means that it's a perfect time to get your company out there, getting your name and your story out to the marketplace making it easy for those folks looking for these domestic solutions to find you. And this is where TAA comes in.
If you have been hurt by offshoring (and who hasn't?). If your business has been in decline in the past few years, then read on, this column is for you.
Let me tell you about the Trade Adjustment Assistance Center (TAA) for Trade Adjustment Assistance Firms (TAAF) that's you. This organization is federally funded and designed to help companies that have been adversely affected by offshore competition.
Here directly from TAA literature is how the program works:
"TAA is an accelerator. TAA partners with a company by offering cost sharing projects aimed at improving the firm's global competitiveness. Specifically, the funds are applied toward the cost of consultants, engineers, or other outside professional service providers engaged on behalf of the firm to implement improvement projects in areas such as sales, engineering, marketing, systems, Quality and finance. This assistance enables the firm to make sweeping improvements to its' competitive situation, faster and more aggressively than it could on its own."
There are eleven TAAF organizations throughout the country and each of them is ready to help you get more competitive. Full disclosure, I have worked on a number of TAA projects and found them very helpful and useful to the companies we collectively have worked for.
I have found their staff very , and easy to deal with. In fact, more often than not, they are passionate about helping companies to the point of making it as fair and easy as possible for them to get the financial help they so surely need.
Here are some of the initiatives that they will fund:
Manufacturing and engineering projects:

ISO/QS9000/AS9100 preparation and registration
Product development
CAD/CAM selection and implementation
Training for both manufacturing and Quality
And many other initiatives (they will not fund capital investments)

Marketing and sales

Market research
Marketing and sales strategy
Web site development
Sales force Management programs
Distributor and sales rep searches
Advertising/sales promotion/brochure design
Sales training
And many others

Financial planning and General Management
Debt restructuring
Cost management
Human resources planning and Executive search
Customized training design and implementation
Compensation and Incentive programs
And many others
If this sounds too good to be true, take my word for it, it's true. As I mentioned earlier, I have worked on at least six TAA programs in the past and they were all productive and successful.
The programs I worked on gave the firm I was working with up to $75,000 of matching funds. This means the companies I was working with were getting $150,000 of services for only $75,000 thousand dollars or half price. I worked on things like company strategy, web site development, rep recruitment and marketing. Some of my associates have also worked on TAA programs doing everything from successfully attaining the company's AS9100 certification to Six Sigma and Lean manufacturing training and implementation. And I can honestly say that the programs worked well and delivered everything they promised they would.
If you're interested in getting your share of some TAAF help just go to http://taacenters.org/ and find the contact information for your local TAA Center, call them up, and they will help you through the qualification process. They will help with the application, the choosing of the services that can best help you're situation; and also, how contract for these services, the proper way to make sure you they will be funded.
The method of payment for the services is quite simple as well. Your service provider, or consultant, that you've hired will submit two invoices; one for you for half the service fee and the other half of the service fee to the local TAA Center. Once the center has proof that you have paid your half, they will pay their half. It's as easy as that.
Apologies if this piece has read more like a public service announcement than a column, but I'm always trying to find ways to help my readers improve their competitive situations and this is one of the best ways I can. So, get out there and call your local TAA Center and start improving your competitiveness today. It's only common sense.
This column originally appeared on pcb.iconnect007.com