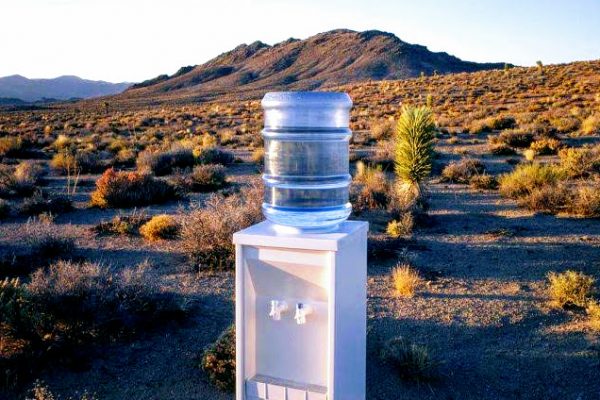 Most of the time I am addressing those companies who are doing little, or no marketing, spending zero dollars on telling their company's story, and getting their name out there. But, what about those of you who are doing some marketing? Sorry, you don't get a pass either. You need to ask yourself if you are doing enough marketing. Especially right now in these times of the Covid 19 pandemic.
Look, I know you have the budget, right? You are not going to trade shows, you are not traveling to see customers, you are not wining and dining your customers. Much to our collective chagrin none of these things are  happening. So, you have money to spend on doing more marketing right?
And in these "non-travel," non-face-to- face selling times, you also have the need. The need to find ways to get in front of customers; the need to make sure you create innovative ways to get your name out there.
Additionally, with countries being more or less sequestered, your customers now more than ever are looking for alternative sources. The supply chain, or supply web, as my friend Chris likes to call it, is broken. There is that whole geopolitical thing going on with China right now that is diminishing our using them as a source, causing a search for new and alternate sources from Taiwan, from India, from Vietnam, from South American and yes even from the good old USA. Companies, your potential customers are looking for you right now. Looking for you with an open-minded intensity that they have not had in years. And it is up to you my friends TO BE FOUND!
Let's summarize the situation as it is at this time:
You have marketing dollars

You are not able to travel and meet customers face to face

For a number of good reasons companies are looking for new suppliers
It seems pretty obvious doesn't it?  It's time for you to spend more time, creativity and money on some new and innovative marketing and branding.
There has never been a better time.
So, what are you going to do? What are the most effective ways to spend your marketing dollars? 
Here are five ideas that will work:
Develop a comprehensive marketing plan

: A very good marketing plan. Telling your story, developing your brand, developing your ideal customer and how you are going to reach that customer. A good plan like this is the backbone of a great marketing effort. (

Note I have a great strategic marketing plan questionnaire that I use with all my clients that I will be happy to send you for the asking.)
Advertise:

yes advertise, and I am going to be a flagrant "H=homer" here and just say that there is no better medium that Iconnect 007 for advertising. They will work with you on messaging, create your ad artwork for no additional fee, and make sure your ads are seen globally by thousands of the right readers.

Newsletters

: Nothing works like newsletters. Good, valuable, content-heavy newsletters sent out consistently, draw eight times more interest than any other form of marketing. By using software like Constant Contact, you can send out professional looking newsletter, newsflashes or technical bulletins that will help you develop a steady following of accredited potential customers.

Webinars

: Nothing creates a sense of expertise like webinars. And the good news is that in this time of Zoom and other meeting software it has never been easier to develop a webinar and project it to literally hundreds if not thousands of interested viewers. And at little or no cost.

Valuable content:

in the form of columns, White papers  and Micro-books. These are truly the gifts that keep on giving. By developing this kind of content you are declaring your company "experts" on whatever subjects you choose to write about. Once you write a column or a book or a white paper, you can use it again and again in all of your other marketing. Once the content has been published you can tweet and retweet about it, break it into blogs, use it in your newsletters and on your web site and post it on your LinkedIn page.
And, speaking of LinkedIn, there is one more great suggestion for your newly expanded marketing effort and that is of course LinkedIn. There is no better way for people to get to know you. For you to reach out to people. For you to find your ideal customers. And for you to find and hire new engineers and other key people than by using LinkedIn.
Now here is the most important tip of all. Really, this is the key to your marketing success. Are you ready? Are you listening? Okay here it is: CONSISTENCY! Once you start, don't stop. Nobody ever got anywhere with one ad, one newsletter, one column and one stab at LinkedIn. When you put your marketing plan together make sure you develop a month to month action plan listing all of your marketing tactics and the offerings that you are going to put out each month. And follow this plan religiously and you will succeed. That, I can guarantee! It's only common sense.