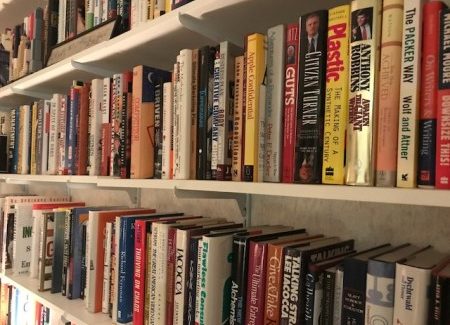 A book recommendation from Dan Beaulieu
Seven Stories Every Salesperson must tell
By Mike Adams
Copyright 2018
Price Paperback $14.95/ Kindle: $2.99
A great book to get you started on storytelling
There are a lot of good books out there about storytelling. They talk about the importance of telling stories. They always indicate, how people are more interested in listening, to stories, than they are listening to presentations. And of course, we all know, that when people hear a good story, they are entertained enough, that they remember it and yes, might even repeat it to others.
But, very few of these books, take the time to go into the actual dynamics of storytelling; such as what kind of story to tell; how to develop your story; or the right story for the right occasion. Frankly, of all of the ones I've read, none of them have done that. Until this one that is.
In Seven Stories: Every Salesperson must tell, Mike Adams, breaks this all down for the reader. He describes exactly what the title indicates, the seven stories that every professional needs to tell. From what he calls "The Hook" stories, the ones that are personally about you or a person you know, to the "Land " stories, to close the deal, which are stories that show the value of your services or products, Mike makes a good, clear, and comprehensive study of each type of story. Including, breaking them down and showing true life examples of each.
Of course, he spends a lot of time, focusing on the all-important success stories, which he includes in the section he calls "Fight-stories to differentiate"
He even includes a reference table for the seven stories, which is actually a break down on how to not only use, each kind of story, but when to use it, who to tell it to, and when.
And, in a chart at the end of the book, Mike includes a story catalog describing all of the stories he used in the book and on what page they appeared so that the reader can easily find them for future reference.
Engineers, and technical people, will find this book very useful, especially since Mike himself is an engineer, turned salesperson, who writes the way a left -brained people will find easy to follow, and understand. This is especially important, for those of us in technical fields, where we are dealing with a lot of left-brained people.
Seven Stories: Every Salesperson must tell, is a great book for technical people to learn the art of storytelling but also good for anyone who wants to tell a better story.