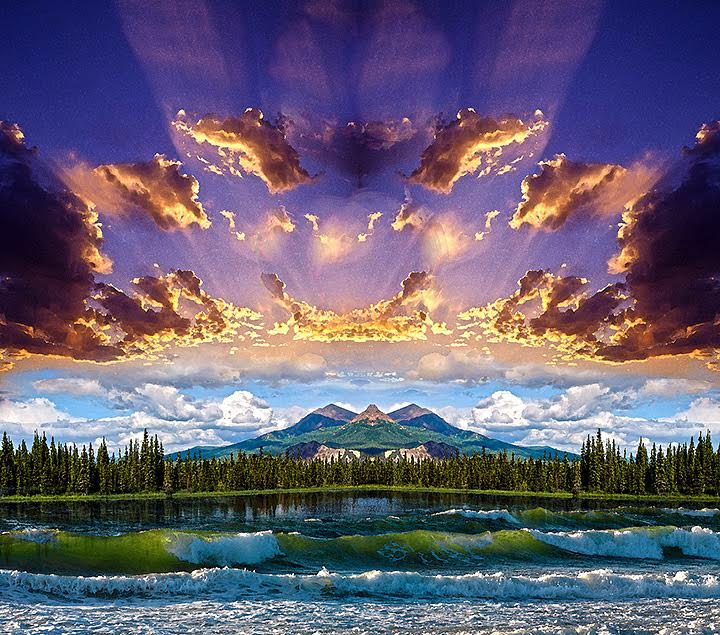 For the most part sales people are lone wolves. One of the reasons they choose to be sales people is the independence, they like to run their own race. I have found that the best sales people are truly the loners. Think of Ricky Roma in Glengarry Glenn Ross. While all the other sales people were drinking together and figuring out how to screw the company to make their numbers, old Ricky just quietly went his own way always making those numbers and claiming his Cadillacs.
No matter how much your sales people prefer working on their own, it is not good for the overall company. We should find some ways to get everyone to work together. We are still sales managers and we still manage sales teams. Not Individuals. Here then are some ideas to get your sales team working together, cooperating, and helping one another so that they all make their numbers and yes, in the end, the company prospers.
Here are ten tips to help you unite your sales individuals into a strong industry leading sales force: (Please note these tips are designed for a sales force made up of direct sales people who reside in their individual territories)
Hold weekly sales meeting. These meetings should be about an hour long and should have a strong and clear agenda covering not only what is happening at the company but also what is happening in each territory. This will give your sales team a chance to talk to one another, talk about their successes and challenges and exchange ideas for winning more business. This is also a great time for them to communicate with your operations and quality people and find out what is going on in the shop.
Require weekly written comprehensive sales reports:  These reports should be distributed to each member of the management team, inside sales; and, each sales person so everyone can see what each of them is doing. It will also provide everyone with an overview of what is happening with key customers
Develop and keep an approved vendor list: This is a list of the multi-location customer you are approved to work with. Make sure that each sales person has access to it. If the company is approved at Raytheon in Andover then everyone on the sales team needs to know this and use it to win business at their own local Raytheon location.
Share good tools: If a sales person finds a sales tool, albeit CRM or data base or research tool that they find useful it should be required that they share it with the rest of the sales team.
Share good ideas: If a sales person has found an effective way to penetrate a customer, then they should be required to share that with the rest of the sales team.
Sales is not a zero-sum game: Always be reminding the sales team that sales is not a zero-sum game. Everyone can win and everyone should be working as hard as possible to help everyone on the team win. The better the entire sales team does the better it will be for everyone.
Discourage sales xenophobia: Don't allow your sales team to hold their cards too closely, as stated earlier this is a team sport and sharing is a key to your team's success. Yes, there is going to be some competition and yes, the sales people are going to have to fight to get their customers in line to make delivery dates when the shop is full. But you, as sales manager must demonstrate that at all times the company, and the overall health of the company comes first.
Hold salesperson-only phone meetings: Encourage your sales team to hold phone meetings one their own. Invite them to use the company conference calls to have team meetings without you. This way they can share leads and solutions to problems they are having. This will go a long way in creating good team spirit.
Take one for the team: Show them that sometimes they are going to have to take one for the team. Because they are direct sales people and thus employees of the company, their base salary is the compensation for doing work for the company. This means that things like covering house accounts and doing something to support a fellow sales person are part of their job and the reason they get a base salary.
Create team incentives. Of course, each sales person has is or her own individual compensation plan but create some incentives that are based on the entire team making a certain goal. Nothing will create team spirit more than this.
And finally, one more, always under promise and over deliver, have an annual sales meeting at the company and I urge at the company. Don't spend money going somewhere cool because that is a complete waste of money and a distraction as well. Once a year bring all the sales people in for a sales meeting. It will give them the chance to meet and talk with one another. To visit with the people in the plant, to take plant tours and check out the new equipment and improvements and to get briefed in new capabilities and technologies. It will also give the sales team and the management team the chance to review the company strategy and plan for the coming year. It will be beneficial and it will go a long way towards creating a strong bond between the sales people and the management team as well. Bring everyone together at least once a year and it will money the best money you spend all year. It's only common sense.