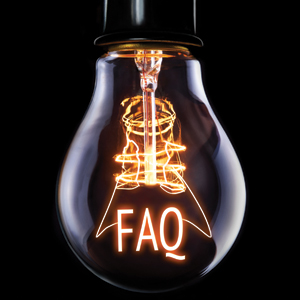 "What the heck is a Lagniappe?" Okay, maybe it is not a so frequently asked question. This is exactly what I asked myself when I first saw the word the other day in a business book called What's Your Purple Goldfish? How to Win Customers and Influence Word of Mouth by Stan Phelps. And then, my second question was, "how the heck do you say it?"  Okay this is how you say it "Lag-ni-appy" and this is what it means:
"A small gift presented by a store owner with the customer's purchases." The word is of French/Cajun origin and is used mostly in Southern Louisiana, in New Orleans, for example. One more fact "Napa" comes from "Yapa" which means" additional gift" in the South American Indian language.
Examples of Lagniappe are:
A baker's dozen

The extra handful of fries at Five Guys

The chocolate chip cookies at DoubleTree by Hilton

The Lexus car wash with repair services.
And well, you get the idea.
Good, now that we have that out of the way, hopefully you will remember it because this Lagniappe thing is a very important part of customer service, and hence customer retention.
So, I hear you asking, "what does this have to do with me and my business?" and the answer to that is everything, especially, if you are so invested in your customer retention, and delighting your customers, to the point of them not only wanting to be your customers for life, but also making them want to brag their heads off about being smart enough to buy your products and services.
With this in mind I have compiled a list of suggestions for what you can do to offer your customers, say it with me now "Lagniappe".
First there is always good old SWAG, things like gift cards with every order, popcorn, candy, pens, coffee mugs, notebooks, stress balls, lanyards, t-shirts, jackets, hats, eye loups, and anything else you can think of. The problem with these things is that they usually end up being given to the customers' kids or in some bottom draw somewhere.
The second problem with SWAG is a bit more serious. Obviously in our industry, many companies who are our customers, especially military customers, cannot receive free gifts. Doing so for them, is completely unacceptable. This means we have to go in another direction to give these customers that little something extra. Now we have to get a bit more creative, which I think is when the fun starts.
You can come up with business related gifts that not only promote your company but are also very helpful to your customers. These include things like:
Design for manufacturing guidelines

Impendence calculators

PCB flow charts

PCB designer handbooks

Business calendars that measure quick turn times

Wall business calendars that lay out the entire year
Again, these are things, tools actually, that your customers will use every day.
Now let's dig deeper and come up with more unique and memorable items or actions. Things that no other companies are doing.
A complete directory of the people on your team who will be working on your customers' products. This directory can have short bios with photos of your team members as well as what their positions are and how they will be helping your customers. And make sure to include all of their contact information as well.

A special inspection for the first order, that paid audition, Indicating that your entire team of key people together took a final look at your customer's  order before to make sure it was absolutely perfect before it was shipped. And the best part is that they all signed a certificate indicating they did so. A nice touch here would be to add a photo of that team holding up that first product. And one more thing, turning the certificate and the photo into a hearty thank you for their business.

Have the president or top gun of your company call the customer and thank them for the order. And leave her contact information to make sure they call her if they ever have a problem. Have other members of the team call or email their thanks as well.

Have the people in your shipping department contact the customer's receiving department to make sure that the packaging is correct and if there is anything they could do better to make it easier for that receiving department.

Develop a year-end report that lists all the products shipped to your customer and when they were shipped.

Offer live tracking of your products as they are going through your facility being built, in real time.

Periodical phone calls from your key managers to your customers, just out of the blue asking them how they think you are doing.
What are your thoughts? What lagniappe's are you providing to your customers? What are you coming up with to delight your customers? I'd love to hear them.
And, you know that best part of coming up with great lagniappes? It's that it forces you to focus on your customers and how you can delight them. It also makes you so valuable to your customers that they are never going to want to leave you. And the final great thing it does is make them so happy that they are not going to be able to wait to tell everyone about how delighted they are to be working with a company as smart, as thoughtful, and as helpful as yours. It's only common sense.