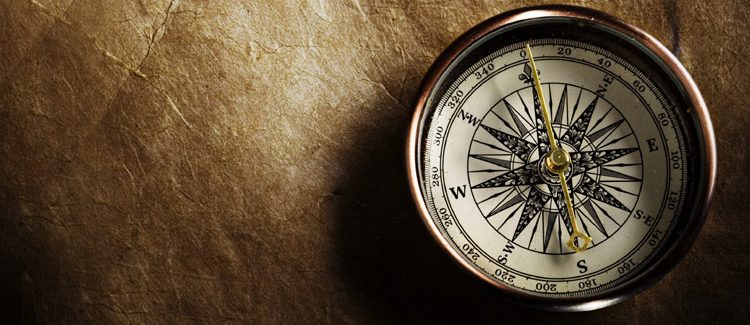 Okay after eight weeks of lockdown, eight weeks of the world being scary, and challenging, and unpredictable, it's time for a break. I have spent the past two months and counting working with companies and reps and salespeople doing what I can to help in any way I can to conduct business as usual. I have given numerous presentations on how to sell when you can't visit customers; how to work from home, how to keep in touch with your customers using sales flashes and Linkedin and Constant Contact. And now I hope you will humor me if I take a break from all that and just sit back for one evening and dream about the places we'll go when this pandemic is finally over. I'm sure you all have some things that you miss, that there are things that you never thought you would miss, but you surprisingly do, and some things that you can't wait to get back to.
Here are some of mine:
I miss taking a plane ride. I would not even care if I had a back row middle seat. It has been nine weeks since I was on an airplane. For the first time in twenty-seven years I do not have any tickets booked! Heck I even miss airports. I cannot wait to fly again.
I miss visiting Tucson. Since 1999, I have spent at least fifty nights a year working with Prototron Circuits in Tucson. I have spent one thousand nights in the same hotel, practically on the same floor, and practically the same room. That's a total of three years of my life in that town. I even miss going to Denny's a couple of times a trip. I cannot wait to go to Tucson again.
I miss my beloved books stores. The last eight weeks are the longest time that I have not been in a bookstore…since I could go to bookstores. And now all I have is Amazon. I miss Barnes and Noble and the privately owned stores as well. I can't wait to go to the Brick and Mortar bookshop in Redmond again.
I miss my customers, the people I work with in Aurora, West Chicago, and Bloomington Illinois, and in Sunnyvale and San Jose and in Redmond and Ayer, Massachusetts and even twenty miles away in Winthrop, Maine. I talk to all of these friends and customers all the time, but I miss seeing them and having the luxury of hanging out with them. I can't wait to see my customers again
I miss my walks in all of those areas. Like the walking path in St Charles, and the walk up the Broadway Hill in Tucson and the beautiful park in Redmond. Not that I don't have a beautiful walk in my own neighborhood in Waterville, Maine. But I've grown accustomed to walks in every town I visit, and I miss them. I can't wait to take a walk in St. Charles again.
I miss restaurants, even the mediocre ones like Wienerschnitzel's and A&W and the previous mentioned Denny's and Longhorn and Chili's and all the rest that I've grown used to. Yes, I even can't wait to get to Denny's again!
I miss going to church whether it be the Presbyterian Church in Sammamish, or the one in Tucson or my own Methodist Church in Waterville (there are no Presbyterian Churches in Waterville). Oh, I go to service every Sunday by watching YouTube, but somehow it's not the same.
Having said all this, I have to say that I have gotten used to working from home for these past eight weeks. It has been fun getting to know my wife Debbie again. Sadly, this is the longest time we have spent together in decades and we are doing much better at it than we both thought we would. This makes me think that I will be happy to spend a little more time at home. The other things can wait a little bit longer.
And I do like starting home projects like painting the front porch and not being rushed because I'm home for only five days and have to get it done before I leave.
And yes, I do like the way I can work all day long on a work project and not have to worry about having to be anywhere, because there is no place to go. Yes, I like that.
But we can all see signs of activity, of things opening back up again, although we are still not sure if this will be a good thing…it might be dangerously too soon. It's disturbing to me that whether or not a state opens has become a political red or blue state issue rather than a scientific one, but alas this is the country we live in today.
But even though I miss all of the things that have made up my everyday life for so many years, I try to pause now and then to reflect on these times, and how once I am back on the road, back in the hotel room in Tucson, once this time has passed and become part of my memory, I know that I will remember my time at home with fondness and wish that I had taken advantage of it more.
I sense that we are turning the corner and in matter of weeks we will ease back into life as we knew it, and for all of us these days, this time that together we all experienced – the world, our country, our towns and our own lives, a shaky time where we lived with danger and uncertainty, and believe it or not we will all look at this time with some fondness.
Okay enough, next week let's talk about what we do when life starts getting back to normal and what we are going to do about it. It's only common sense.