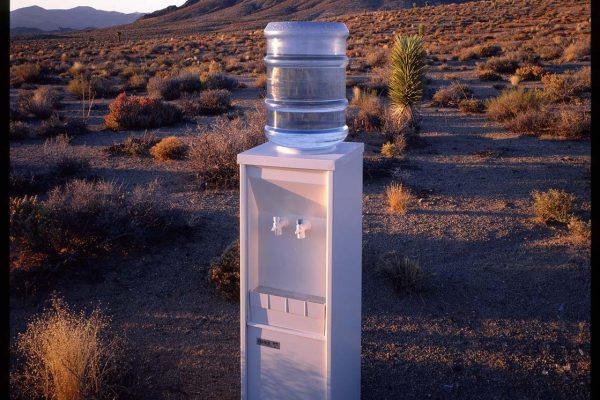 This is going to blow your mind! From the book titled appropriately, The Future of Sales, by John Asher, here is the new scenario for sales as we exit the Covid era. Some of these changes are due to Covid, but most of them were about to occur anyway, the pandemic simply serving as the accelerant that will bring them about sooner than we were prepared for them to occur.
Here are some of those changes. The author cites a report put out by Linkedin:
Virtual selling is going mainstream:  77 percent of respondents (to the LI survey) are holding more virtual meetings.

Buyers are less responsive: 44 percent of respondents anticipated a decrease in responsiveness to outreach

Sales cycles are longer: 44 percent of respondents said buyers' sales cycles increased.

Their responses to unsolicited emails are down by 30 percent.

Four out of five buyers prefer to have video-conferencing through Zoom than a phone call.

Three out of four believe digital selling is more effective than face to face selling.
Are you scared yet? Maybe you want to do what you always do and blame those darn Millennials who don't answer the phone and are always "twittering" and using that "likendedin"? But wait a minute before you do that. Read this:
"Nearly three out of four B2B buyers are now millennials. They expect the B2B purchasing process to have the same kind of speed and ease as the speed of the B2C (business to consumer) process. Baby-Boomer style white papers are giving way to value-added content. Companies will therefore need to build digital buyer experiences to support buyers in their self-learning and their change journey."
But wait there's more!
83 percent of employers now say the shift to remote work has been successful.

Less than 20 percent of executives say they want to return as many of their people to the office as they had pre-pandemic.

61 percent of employees expect to spend only half their future time in the office.
Now this final bit is scary. These stats all came from a survey done in 2020 with all indications that  everything stated here would only intensify as the years go by…and well the last time I checked it's 2022…two years later.
Now what? What do we do now to make sure that our companies are still able to do business in 2022 and beyond?
Here are some of the things we can do immediately:
Hire young people. Yes, it's time to bring them on board. If and that is a big if, you can get them to join your company. It's an employees' market, not only today but in the indefinite future as well. But you'd better find a way to hire younger or you're going to die older.

Have an open mind. Learn the terminology, It's Twitter, it's Instagram and of course it's Linkedin. Not only learn how to say them, learn how to use them, to be proficient at them. If you remember the day Kennedy was shot, if you watched the Beatles on Ed Sullivan, or even if you are a little younger and remember the Bay City Rollers, and The Miracle On Ice then you'd better get with it right now, because the world is very close to passing you by and leaving you in the dust.

Start the sales process by using marketing tools such as HubSpot and Salesforce. Learn how to write valuable content. Learn how to leave impactful voice messages and most of all go with the times. Always be changing, always be learning, and always be adapting. And think about this for a minute. Maybe your competitors in your demographics are not going to do these things. So, if you commit yourself to these changes, if you are all in with making these changes, you will be one of the few of your generation to do this which will make you a true outlier and truly outstanding.
But there is hope for us yet:
Once again from the book:
"There will always be a need for salespeople because we are social beings. Interactions between buyer and seller will always be necessary  to establish rapport and trust." For large complicated and technical sales, high-level salespeople will still be required (Yay!). They will need a moderately high IQ, high EQ (Emotional Intelligence), technological know-how, high sales aptitude, and be comfortable selling at the "C" level. They will also need a tireless work ethic, excellent writing capability, self-motivation, independent decision making and neuroscience-based sales skills."
Which if you think about it are the skills that most great salespeople have. And one more thing about great salespeople: they always find a way to win… always and if that means adapting to the modern ways of selling and of doing business…they will do that too. It's only common sense