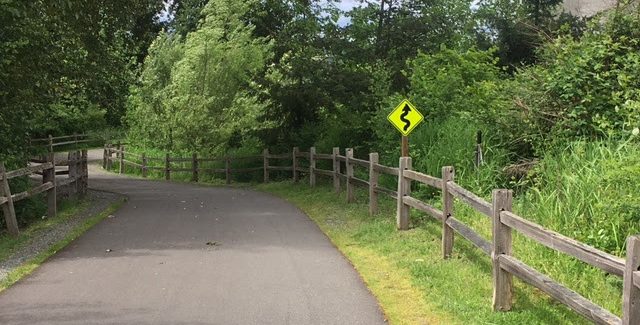 Walk with the customer. Care about him. Make sure that you know what she needs and give it to her. Make sure that he knows that you care about what will make his life easier and provide it.
Look, the hard sell is dead, if it ever was alive in the first place. Now we have to work to gain the customer's trust. We have to work at making the customer comfortable with us personally, not just our products, but the way we deliver our products, the way we conform our products to the customer's specific needs.
You have to give the customer what he wants not what you want to give him. Let me ask you, does it make sense to sell pork chops in a synagogue? Does it make sense to sell guns in a mental institution? Does it make sense to sell airplane tickets to a person who is agoraphobic? No, of course not, what nonsense to even think of these things. Then why let me ask you, would you want to sell high technology HDI Microvia boards to a garage door opener manufacturer? Or sell single sided boards to a super computer company? That doesn't make sense either does it? But we still do it all the time. Why is that?
I think it's because we want to see some activity, we are sometimes so desperate for business that we'll try anything. We just want to do something and so we substitute activity for accomplishment. We feel mistakenly that if we do something, anything, then something will happen. But it won't, in our hearts we know that it won't that we are really just wasting time, time that could have been spent more productively selling something that will work, something that we can sell and that the right customers will want.
Ah, that's the big secret isn't it? Yes let's figure out what we do best, what we can do better than anyone else; and then find the customers who want to buy that thing. It is far better to do your homework and target the right companies that could be customers than to just go out there and with your head down fire in any direction that might hit a target.
No, the first thing you have to do is figure out what the target is and then and only then can you hit it.
If you are not having any luck selling to the market you're selling to then change markets, find the right market for you and sell to that one.
If your ads and letters and solicitations are not getting you anywhere, change them. Don't blame the customers and say that they are stupid and just don't get it. Change your message so that it will appeal to the right customers.
Look, in many cases customers are not logical. In many instances they do no care that you have the best product, the best delivery or the best quality, or the best value. Often what they really care about is what people around them are thinking. In many cases they are surrounded by pressures that have nothing to do with your product and how you present it.
He could be absorbed with office politics. His boss could like one of your competitors and your guy is not willing to go up against him. There could be some internal issues that have nothing to do with you. It could be as simple as location where they simply do not want to buy anything from the east coast or the west coast or wherever you are located. It could be a hundred little things and your job as a sales person is to find out what the obstacles are and figure out if you can overcome them. And you know, sometimes you can't and that's all there is to it. But if you can then figure out what that customer needs to change his mind and provide it.
It always bothers me that we try so hard at times to complicate this process. It should not be difficult to figure out. The customer knows what he needs and knows what he wants from you. If you cannot provide her that, then any kinds of sales pitch you try to use will not work.
One of the things I recommend to my clients is that they train their sales people to learn how to listen. The old cliché that you learn more by listening than by talking is solidly true. No matter how great a product you think you have it is worthless to the customer if it does not solve his problem, meet his challenges or make him better by buying it.
Once again this all boils down to just one thing and that is caring about your customer. Caring so much that you put her needs ahead of your need to tell about and sell your product. That's what's important. When you walk in to your customer's office be prepared, ask the right questions and then offer a suitable solution. If you do that, you will make the sale and you will be successful in the long run. The better you listen, the more you will understand what your customer needs and the better your chances are of giving it to him. It's only common sense