You can have fun in the sun and learn a little something as well.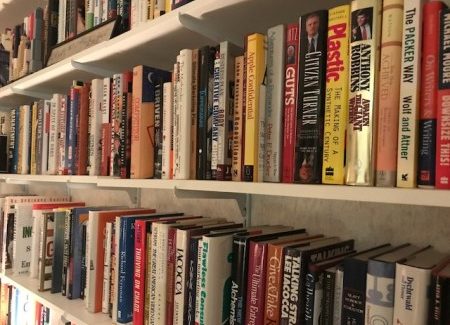 Some people go to the beach, excited about their summer reading. They cannot wait to get into their latest Tom Clancy, Jodi Picoult, or Stephen King. That's all good stuff, but when I go to the beach (yeah right!) let's just say my summer reading involves much more useful, and yes, for me fun, believe it or not, business books. Books on customer service, business strategy, and my personal favorites, books on advertising and marketing.
I thought it would be fun to share some of the ones I've been reading lately, and that I would like to recommend for you to read.
Here are some of the best!
The 10 Golden Rules of Customer Service: and the story of the $6,000 Egg. By Todd and Deb Duncan. This little book (less than 100 pages) is chock full of great advice delivered on great customer service. And yes, there are a lot of stories and pictures too. If a book was ever fun to read this is it. Just a few of the gems from the book, "Customer service shouldn't just be a department, it should be the entire company". And " Give your best to your best so you can get the rest of what they have to give you." And then this pithy piece of advice for what to do when you screw up. Do these four things:
A deep and sincere apology for the problem.
A quick commitment to a solution
Delivery of a solution that is more than expected, and
A follow-up to make sure everything is okay.
And then as a special treat there is the story of the $6,000 Egg. But you're going to have to read the book for that one!
Hegarty on Creativity: There are no rules By John Hegarty. All I can say is Wow, John Hegarty has one of the great creative minds of modern advertising. In this small volume (notice a trend here?) He talks about the value of getting your message across with stories. This is the kind of book you read with pen and notebook handy because on just about every page you are going to want to stop and take notes. He talks a lot about how true creativity takes courage, because true creativity stands alone and people don't know they like it until they see it…two or three or maybe four times, then they think you're a genius. As in this famous quote from Henry Ford, "If I asked people what they want they would have said faster horses."
Damn Good Advice: For People with Talent: How to unleash Your Creative Potential by America's Master Communicator. By George Lois. Okay I said that Hegarty was the top gun when it came to advertising and creativity, but some people would say it is this guy, George Lois. Lois is the brains behind such famous ads as "I want my MTV!" stolen from his earlier advertising, "I want my Maypo!" And the ground-breaking Esquire cover of Muhammad Ali as the martyr Saint Sebastian pierced with arrows. The great thing about this book is that you not only learn the story behind these great ads, you learn how advertising works. You learn how to think like a great AD man and most importantly the book is filled with stimulating ideas on how to create. This is another one you need to read accompanied by pen and notebook. I should mention that I actually read two books by Mr. Lois, the second one a gem called What's the Big Idea? How to win with outrageous Ideas that sell. I'll just mention one chapter that stood out which was called "How to raise the value of your product with advertising.
Whatcha Gonna Do with That Duck? And Other Provocations 2006-2012. By Seth Godin. And then there is good old Seth Godin, the master, and my personal favorite. This book is not a small one, but it is an omnibus of his blogs from 2006 to 2012. Full disclosure here, this is the book I keep on my desk to go to when I cannot come up for an idea for this column. I just pick up this 600 page volume and thumb through it until I find my inspiration for a new column. The book covers just about all topics from sales to marketing to customer service. Because these writings were originally blogs, they are short and focused on one specific idea. But I warn you these blogs are like Lay's Potato Chips you can't eat just one. Here are a couple of examples of the topics covered in this book.
Marketing Potholes
I'll know it when I see it
I'm too Busy
What will the boss think?
Godin's work has been breaking ground for almost twenty years. This is the guy who invented Permission Marketing. If you are sending it out regular newsletter using software like Constant Contact, it is because of Seth Godin.
But before I go here are a few honorable mentions that I have been reading lately:
Minute Motivators for leaders: Quick Inspiration for the time of your life. By Stan Toler
Born to Blog: Building Your Blog for Personal and Business Success One Post at a Time. By Mark W. Schaefer and Stanford Smith
The Book of Awesome. By Neil Pasricha
And of course, I cannot complete my list without mentioning Notorious Business: Lessons from History's Most Ruthless Leaders, by my friend and colleague Steve Williams.
So many great books, so little time. Make sure that when you head to the beach this summer, your book bag contains at least one of these great books. You'll be the better for it. It's only common sense.