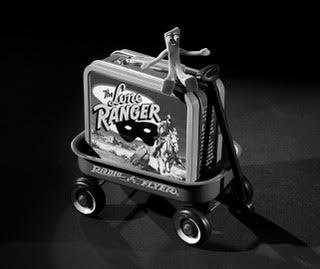 So we all think we are doing a pretty good getting to know our customers right? We think because we know what market they are in and what they build and have some sort of idea of what they need we are in pretty good shape right? Well I hate to break it to you but we haven't got a chance. We are just not even at a point of scratching the service of working with our customers when it comes to the new world order of sales. If we are going to be successful in this world of complete customer engagement we are going to have to elevate our conversation with our customers.
According to a new book by Steve Andersen and Dave Stein called Beyond the Sales Process: 12 proven strategies for a customer-driven world. A book that everyone in sales, hell everyone in business should be reading right now we are going to have to go much deeper down the road of customer engagement to ably serve our customers both today and in the future.
Companies think our customers are going to be relying on us more than ever to help them to succeed. In fact they are going to start asking us to help them with their issues and challenges. They are going to start telling us things like, "based on our volume we believe we should be receiving more value from your organization that we're getting right now." Or "Our customers expect more from us than ever before, so we need to get more value from the suppliers we do business with." Or "Our network of partners is vital to the health of our business, and we need to create value for the organizations that compose that network."
So think about that for a minute. What are you going to say…what are you going to sow when your customer hits you up with these statements…and guess what she is going to.
Give up? Well it's a good thing for you that I'm reading this book because straight from that book here is what you are going to do:
You are going to tell your customer these kinds of things applicable to specific situations and customer needs:
We'll make it easier for you to do business with us. And then be prepared to tell him what you are going to do differently.
We'll make it our business to learn more about your business.
We're going to continue our focus on listening to you.
We'll consult with you and help you solve your problems.
We'll commit the resources and expertise required to help you meet your objective.
We will provide special pricing and terms to help you through a difficult situation.
We're going to ensure that your people know who to connect with on our team, and how to best engage with them.
We're strategically committed to our relationship with you, even when you are not buying. This is a big deal…never burn a bridge and never be a fair weather vendor. Assume they will be back buying from you.
We're prepared to engage in planning activities so that we can chart a successful future together.
We're interested in developing more peer-to-peer relationships between our senior leaders and yours.
We will invest the time to ensure that you understand the value that we propose to deliver.
We're prepared to have our performance measured, and will help you develop the metrics to evaluate our success.
By pursuing the type of value target with other customers. We've gained knowledge, and we'd like to share some of our learnings and best practices with you.
We're willing to establish a central focal point within our organization to make your strategy and decision making easier and faster.
We have identified a sponsor within our organization that will advocate in your behalf.
So are you ready to start making these kinds of commitments to your customers? It is different isn't it? But it is the way of the world as we know it today. Customers are expecting this kind of commitment from their vendors and it is up to the vendors to provide it.
But there is an upside to all of this actually a huge upside and that is by helping your customers, by devoting your people, company and resources to your customers in some of the way listed above you are creating a bond that will be very difficult to break. In fact you are creating through this kind of committed partnership a customer for life and that's the very best asset a business can have.
Its only common sense.