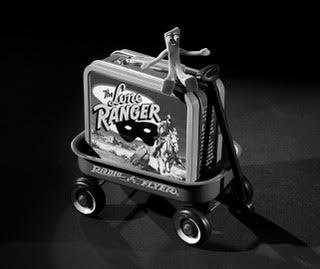 I have always said that I am suspicious of anybody who does not eat meat or does not own a television. I am especially suspicious of those who say they don't watch television. I am not sure what kind of brownie points they think they are getting for not watching TV or what they are doing that is so much more important, than checking out the latest episode of "American Masters" on PBS. But so be it. To each their own, although in my book, they are being unnecessarily arrogant and pridefully ignorant.
Television is loaded with programs that will educate you about not only the world around you, but also our own electronics business. There is a documentary called "Silicon Valley" (no, not that HBO version), but a true documentary that tells the story of how the Santa Clara Valley was transformed from fruit orchards to the high-tech capital of the world. From Shockley to Noyce to Grove to Jobs. Fascinating stuff. Then there is a little documentary call "CO." which is the story of how the internet came about and how the first email was sent from USC to Berkley. In just a matter of a few hours of you can learn all that everyone needs to know about the history of these things.
But if PBS is not for you (that says something about you in itself) you can watch business shows on CNBC. Do you want to know how to turn a business around? There is no better program than "The Profit" where in every episode serial entrepreneur Marcus Lemonis invests in a business. He not only invests his money, but his time and expertise as well. Just by watching this program, a person can learn about everything from how to successfully market her own company, to deal with team management and even how to walk away when you've partnered with the wrong person. I think one of the most valuable lessons one can learn from this program is that you can walk away from a deal that is not working. Beside being educational, this show is also very entertaining. I love watching how screwed up some of the companies are, and how stubborn some of the owners are when it comes to fighting off the improvements that Marcus wants to make to their company. These episodes always support the theory that behind every messed-up company is a messed-up owner. We can all learn a lot from watching Marcus Lemonis in action.
Then there is a new show called "The Deed", located in New Orleans, real estate maven and one of that city's more famous rags to riches examples Sidney Torres, helps people buy and flip houses. A New Orleans native, Torres came up the hard way in waste management and then went into real state, the best kind of real estate saving old houses and bringing them back to better than ever state. He is a teacher, and a mentor to the people he invests in showing them not only how to get their biggest bang for their hard-earned bucks but also how to manage a work site. How to save money on materials, and best of all how to manage their work crews. There is a lot to be learned from Sidney, not only how to manage money and how to manage people but how to manage a business as well.
Of course, there are other shows that can teach you about business. If you have not seen "Shark Tank" yet, then you are really living in a self-imposed bubble of blissful ignorance. This program, which I dare say is now on too many times a week, as good at it is, it has become too available, airing every night of the week, is still one of the most important business shows on network television. I love watching all the different entrepreneurs who come on the show to try to get the sharks to invest in their businesses. Just the negotiations are fascinating adventures into the minds of successful business people and worth watching.
"Undercover Boss" is also a good and inspiring business show. It would be better if they would stay out of joints like "Hooters" and "Bikini Bar" and "Twin Peaks" which the producers seem to have a penchant for and stick to real business. But nevertheless, it is worth watching.
And these are just a few of the educational and worthwhile business shows that you can learn from by turning on your TV or at least clicking your remote in the right direction. Television is here to stay…try it sometime. It's only common sense.