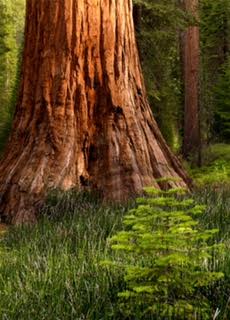 Sometimes playing it safe is the most dangerous thing you can do. In fact, I view business like this: If you are not growing, you are dying. If you are not constantly trying to find ways to make your company more attractive to your customers, you will die.
I personally know of some companies who have shrunk themselves out of business. They have literally cut costs to the point where there was just nothing left. In fact, they actually celebrated when the vice president of sales and marketing left because they were not going to have his expense any longer!
They did not even consider their circumstances. They did not even take a moment to think that their biggest challenge was not having enough sales, and that now with their top sales guy gone they did not have a chance in hell to survive. And the guy had left because he was tired of fighting with them, trying to get them to do the right thing. He was tired of asking them to consider at least trying to deliver their product on time…at least once in a while. The owners were just relieved that they would not have to argue with him any longer. Now they could do things their way, which was to ship boards when they finally finished them, not when they were actually due.
It should come as no surprise that that company is no longer with us.
I knew of another company that never met a pay cut they didn't love. Every time there was the slightest dip in sales, bang, they went right for that payroll! When I mentioned to them that with yields of less than 60% they were in fact throwing out more dollars each month in scrap than their entire monthly payroll was worth, they did not want to hear it. The owner just shrugged his shoulders and said there was nothing they could do about that. He also said that the scrap was due to the people on the floor, so they were getting their just deserts by having their pay cut. Now that was a happy environment!
They are no longer with us either.
Then there was the company that spent so much time trying to save money that they went broke. Yes, they went Chapter 11 in the end. Once again it was a sad case of being penny wise and pound foolish. They would not do any preventative maintenance to keep their machines running, so of course their equipment was always breaking down. They never paid for service agreements on the equipment either, so when the equipment went down, the equipment stayed that way for days. They also hated paying their vendors on time, so you can just imagine the kind of service they got from them.
Are you depressed yet? You know, as I write these stories (and all of them true, though I wish they weren't), I can't help thinking what a joke it is that these are the same companies who rant and rave about China eating their lunch and the US government doing nothing about it. These are the same guys who complain about their competitors under pricing them to the point where they are losing most of their business. And, yes, they are the same guys who go out of business and learn exactly nothing from the entire experience; they take nothing away except bitterness about how the market is unfair, the industry is unfair, the US government is unfair and the world is certainly not fair, all the while adhering to their old philosophy of cutting costs at all costs.
Are you ready to use your exhaust pipe as a straw yet? No? Well, maybe this one will put you in the mood: I know of one company who was actually so unacquainted with customer service that after two better than usual months of sales (I'm not sure how that miracle happened), they decided to get back at the customers they did not like by firing them.
Yes, this is true. They sent out a letter to the customers they did not like, particularly the low-end, lower-volume customers, and gave them the old heave-ho. They told them they were sorry but they were just so busy with their good customers (yes, they said that) that they no longer wanted their business. This was a few years ago, so they also told these customers to come and get their artwork within five days or they would go in the dumpster out back.
Of course, things went to hell in a hand basket for them and in three months they were desperate to get that business back. So they sent their remaining sales guy out to bring back those spurned customers as soon as possible. What kind of reception do you think he got out there? Terrible, of course, and he was not able to find a single customer who was willing to return. The owners told him that if he was any kind of sales person he could have brought those customers back and fired him. They were out of business a few months later.
So in the end, remember this, if you don't remember anything else:
You cannot cut your way out of trouble, and you cannot tell your problem customers to take a hike when you have a couple of good months. It's only common sense.